Events : Milonga Dates
"Esquina de Tango"
Milonga at the Redland Club
Come along on Sunday 9th July 2-6pm featuring:
Traditional tango music - DJ Michele
Light refreshments - tea, coffee, biscuits, crisps, nibbles
(you are welcome to bring your own favourite snacks/drinks)
Looking forward to seeing you!
Redland Club, Burlington Road, Redland, Bristol BS6 6TN
2-6pm
Entry £12
michele@theredlandclub.co.uk
Future Dates for Your Diary 2023: tbc
Sunday Esquina de Tango 2-6pm
14th May
11th June
9th July
3rd Sep
8th Oct
12th Nov
3rd Dec
usually second Sunday
dates tbc
Wednesday - MILONGUITA:
(8 - 10.30pm)
monthly - dates to be announced

PLEASE NOTE: Always check the website home page before turning out for an event, in case of (rare) last minute cancellations.


At the Redland Club BS6 6TN. Click here for MAP



Click here to check our calendar for more lesson and event dates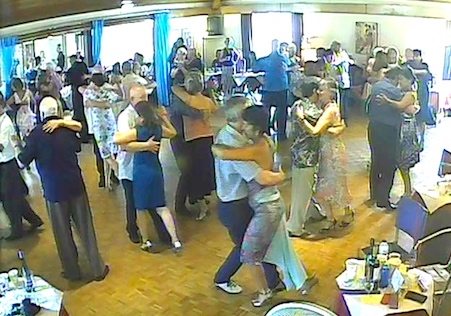 Our usual pattern has been two monthly events on a Sunday and Saturday + a Wednesday practica

SUNDAY - Esquina de Tango :

(2 - 6pm) Next Date 9thJuly 2023!
SATURDAY (& Fri) - MILONGA ESTA NOCHE:
(7.30pm - 12am) No dates at present


Wednesday - MILONGUITA:
(8 - 10.30pm)
monthly - dates to be announced

PLEASE NOTE: Always check the website home page before turning out for an event, in case of (rare) last minute cancellations.


At the Redland Club BS6 6TN. Click here for MAP