Lessons
Tango West, established 18 years ago, was instrumental in bringing Tango to Bristol and the surrounding area. It is run by Andrew Oldroyd and Michele Tedder. Over the years we've held thousands of classes and put on and DJ'd at over 400 social dances and events.Tango West is the place to come to learn and dance Argentine Tango
Beginners lessons - we will continue throughout July and have a break over August. Our full programme of lessons will commence in September
(date to be announced)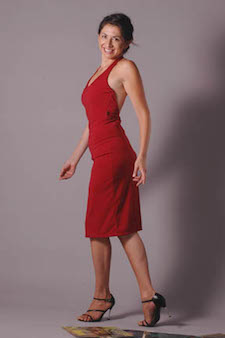 Tango West presents….

an evening with
Mónica Paz
from Buenos Aires

Wed 14th September 2016
at the Redland Club

3 Workshops planned


Michele & Andrew are
back this Wednesday July 27th


6.30-7.30pm Beginners & Recent Dancers

£6 per class or £30 for 6 classes.
Fun classes with Michele and Andrew
Covering all the essentials of Tango
Argentino with the aim to get you
dancing socially in no time

****
7.45-8.45 Themes & Technique Class
Some experience is needed for this class
(Talk to the teachers for advice)

£8 per class including practica.

Split & Single Axis Turns


Both classes on the same night & practica = £10. Practica only £4


Click here for Map to Redland Club


Dancing Tango at the Redland Club 2.

Tango West is looking for a helper - The role would involve helping out at our dance events: a once a month Sunday afternoon/evening (usually the first or second Sunday); a once a month Saturday evening (usually the third Saturday)
This would include help with setting up and clearing away and assisting with catering during the event etc
We'd be happy to discuss the re- numeration for this role.

Contacts Page

Milongas & Events
We host regular Milongas (Social Dances) at the Redland Club, Burlington Rd, Bristol BS6 6TN. We aim to create the atmosphere of a Traditional Buenos Aires Milonga: featuring Golden Age tango music, played in tandas with cortinas...encouraging good floorcraft and the use of tango etiquette, including the cabeceo.
********

Andrew and Michele are also very experienced Traditional Tango DJ's having provided the music for literally 100's of Milongas over 15 years. They are available to DJ at your Tango event if you wish.
Biagio Forte playing for us at the end of
Tango Cafe Domingo - Sunday 12th June


Coming up in September....


Sunday 11th Sept - Tango Cafe Domingo
2 - 7pm (or later) £10

Our Traditional Sunday afternoon Milonga
Music by DJ: Andrew Oldroyd


*******
The Wednesday evening PRACTICA
from about 9pm onwards
We next meet on July 27th 2016
Cost £4


Dancing Tango at the Redland Club 1.

Click here for our Milonga dates for 2016

Forthcoming milongas
Click below