Forthcoming classes
Click below
Forthcoming milongas
Click below
Latest news
Lessons at Redland Club BS6 6TN
with Andrew & Michele
New Beginners always welcome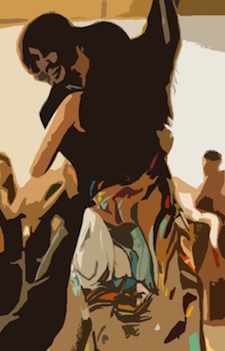 Wed 30th Nov
Milonguita night

6.30-7.30pm
Beginners & Recent Dancers £6
This week is our
Milonguita night (see below)
No second lesson



Our next Milonguita coming up
Wednesday 30th November £5

What a fantastic turnout of great dancers at the last Milonguita, a real surprise. Thoroughly enjoyable. Let's hope we can keep this going once a month on Wednesdays. It's all down to you guys really; we are very happy hosting it. The next one is the
30th of November and it looks like we have around
6 birthdays/celebrations lined up - should be fun.
A relaxed, informal gathering of Tangueros
With Celebrations as a theme
Cake.....and of course Tango Vals




Click here for Map to Redland Club BS6 6TN
Tango West, established 19 years ago, was instrumental in bringing Tango to Bristol and the surrounding area. It is run by Andrew Oldroyd and Michele Tedder. Over the years we've held thousands of classes and put on and DJ'd at over 400 social dances and events. Tango West is the place to come to learn and dance Argentine Tango.
We are dedicated to promoting Traditional Tango
Click here for our Milonga dates for 2017
Milonga Esta Noche on Sat Nov 19th
was wonderful - one of the best events
we've held in a long time. Thank you
to everybody who came and made it
a night to remember. The Empanadas
were the icing on the cake
And now... A Christmas Milonga
to end our 2016 season
Sunday December 18th
DJ: Michele Tedder



Our next Wednesday Practica will be
on 7th Dec - 8.45 - 10.30pm £4