Welcome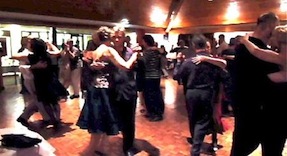 Tango West is one of the most established schools of Argentine Tango in the UK, having started over 16 years ago in 1998. We have taught 1000's of classes and put on around 400 social dances (or Milongas) over the period. Michele and Andrew are Tango West's principal Directors with over 32 years experience between them.
Click here:
to see us dancing Tango at the Club


Click here for our 2014 Milonga dates
(Please check regularly for any changes)
* * * * * * * * * * * * * * * * * * * * * * * *
The Redland Club is also available for hire for group and individual activities.
Click here for more details and pictures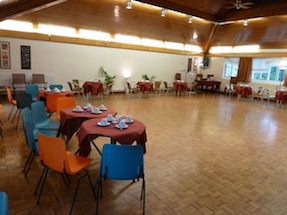 Click here for map to The Redland Club

Andreas Wichter is back teaching at the
Redland Club on Wed 26th Nov 7.30 - 9pm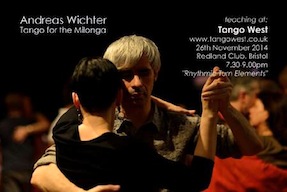 Lessons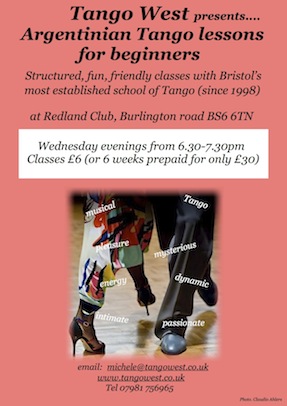 NEW TANGO CLASSES NOVEMBER TO DECEMBER:
BEGINNERS COURSE.



On Wednesdays at the Redland Club
6.30-7.30pm just £6 per class or a series of 6 classes for £30...

This term we will be teaching the fundamentals of tango as well as adding in new concepts for those students who have already taken some classes with us. Michele and Andrew provide expert instruction based on many years experience of the music and the dance!

DATES:-

6 week block:-
Nov 5,12,19,26
Dec 3,10
It's ok to come mid-term



There's no need to bring a partner- it's fine to come solo; please wear smooth soled shoes suitable for dancing.
FFI: contact michele@tangowest.co.uk or call 07981 756965

Wed 26th NOV
No Milonga UnDosTres this week

Special guest teacher: ANDREAS WICHTER
Theme this week...... Rhythmic turn elements
Andreas will work with you on variable cut turn elements (including rhythmic alternaciones) and make them work with the music in different ways: hesitations, syncopations, accelerations & more.
7.30 - 9pm £12 Practica till 10.30pm

BEGINNERS CLASS with ANDREW & MICHELE

6.30-7.30pm just £6 per class or a series of 6 classes for £30...

Click here for Map to Redand Club



Forthcoming classes
Click below
Milongas & Events
We host regular Milongas (Social Dances) at the Redland Club, Burlington Rd, Bristol BS6 6TN. We aim to create the atmosphere of a Traditional Buenos Aires Milonga...featuring Golden Age tango music, played in tandas with cortinas...encouraging good floorcraft and the use of tango etiquette, including the cabeceo.


Click link here for our Milonga dates

OUR NEXT WEEKEND MILONGA

Thanks to you all for making Saturday's Milonga Esta Noche such an enjoyable event - a good turn out with more men (many of the followers were danced off their feet). It was also nice to see some new and less familiar faces; we look forward to seeing you at future events. There will be no tea dance in December but a late night Christmas event on 20th December 'Milonga de Navidad' - see you there.
Milonga de Navidad Saturday December 20th

8pm - 1am Cost £10 - refreshments inc.
DJ: to be announced


Tango West's new Wednesday Practilonga:
Milonga UnDosTres
7.45pm - 10.45pm, just £5

Next Wednesday Milonga date:
19th Nov

Click Here for Milonga UnDosTres Dates

Apart from those occasional Wednesdays when we
invite visiting teachers, Tango West will now be
holding this mid-week Practilonga. The usual high
standards of music, with a more informal atmosphere.

We do hope to see you at the Redland Club
Click here for Map to Redland Club


Click here for our 2014 Milonga dates


Click here for our 2015 Milonga dates
Tango West - bringing Tango to Bristol & the South West for 16 years



Forthcoming milongas
Click below