Lessons
Tango West, established 17 years ago, was instrumental in bringing Tango to Bristol and the surrounding area. It is run by Andrew Oldroyd and Michele Tedder. Over the years we've held thousands of classes and put on and DJ'd at over 400 social dances and events.Tango West is the place to come to learn and dance Argentine Tango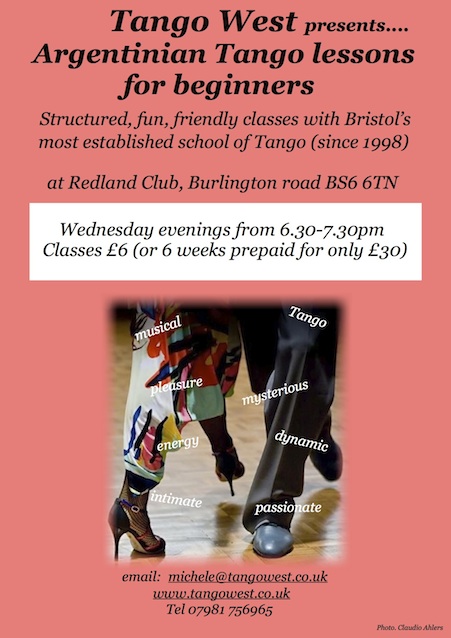 Wed 17th February:
(No lessons on the 10th)

6.30-7.30pm Beginners & Recent Dancers

£6 per class or £30 for 6 classes.
New theme to be announced

7.45-8.45 Themes & Technique Class
Some experience is needed for this class
(Talk to the teachers for advice)

£8 per class including practica.
New theme to be announced

8.45-10.45 Practica for all

Both classes on the same night inc practica = £10. Practica only £4
PLEASE NOTE:
We will be having a half term break
on Wed 10th Feb - so no classes then


Click here for Map to Redland Club


Dancing Tango at the Redland Club 2.
Forthcoming classes
Click below
Milongas & Events
We host regular Milongas (Social Dances) at the Redland Club, Burlington Rd, Bristol BS6 6TN. We aim to create the atmosphere of a Traditional Buenos Aires Milonga: featuring Golden Age tango music, played in tandas with cortinas...encouraging good floorcraft and the use of tango etiquette, including the cabeceo.
********

Andrew and Michele are also very experienced Traditional Tango DJ's having provided the music for literally 100's of Milongas over 15 years. They are available to DJ at your Tango event if you wish.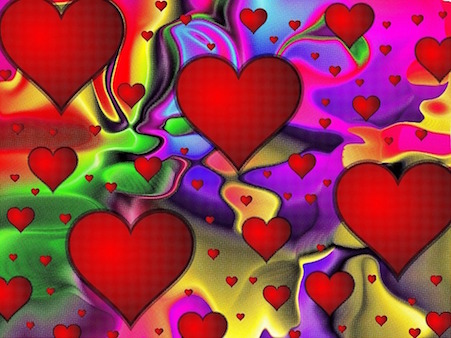 Tango West presents....
TANGO CAFE DOMINGO
Special St Valentine's Day edition
14th Feb 2-7pm (or beyond if we wish)
£10 - inc. delicious refreshments

Golden Age music meticulously selected
by DJ Andrew Oldroyd for it's uplifting
quality and danceability
Click here for Facebook Events


Check out our new dates below - we've made a change and are doing more second Sunday Tea Dances
Dancing Tango at the Redland Club 1.

The Wednesday evening PRACTICA
from about 9pm onwards
We next meet on Feb 17th 2016
Half term break on 10th Feb
The Practica is free if you've taken classes during the evening. But anybody can turn up for around a couple of hours of dancing & practice in an informal atmosphere.
Cost £4


Forthcoming milongas
Click below