Forthcoming milongas
Click below
Latest news
Lessons at Redland Club BS6 6TN
with Andrew & Michele
New Beginners always welcome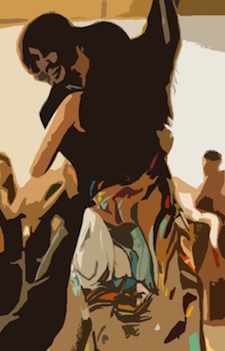 Wed 2nd Nov

6.30-7.30pm
Beginners & Recent Dancers £6
7.45-8.45pm
Themes & Technique Class £8
8.45- 10.30pm
Practica £4 (free with 2nd lesson)

whole evening £10
no 2nd lesson this week

Wednesday 2nd Nov:
6.30-7.30pm Beginners & recent Dancers lesson £6
8.00-10.30pm Milonguita £5

A relaxed, informal gathering of Tangueros
With Birthday Celebrations as a theme
Cake.....and of course Tango Vals



Tango West, established 19 years ago, was instrumental in bringing Tango to Bristol and the surrounding area. It is run by Andrew Oldroyd and Michele Tedder. Over the years we've held thousands of classes and put on and DJ'd at over 400 social dances and events. Tango West is the place to come to learn and dance Argentine Tango.
We are dedicated to promoting Traditional Tango

Click here for our Milonga dates for 2016
Our next Milonga in November....



Sunday 6th November - Tango Cafe Domingo
2pm - 7pm (or later) £10

Our Traditional Sunday afternoon Milonga
Music by DJ: Andrew Oldroyd


Our next Wednesday Practica will be
on 9th Nov - 8.45 - 10.30pm £4


Click here for Map to Redland Club BS6 6TN