Lessons : Learn with Tango West

Lessons: Learn with Tango West in Bristol
Every Wednesday

Fascinated by Argentinian Tango?
Would you like to learn how to dance it and enjoy social events?

Tango West invites you to

Come and learn this amazing dance with us!
You will be introduced to the true Tango as danced in Buenos Aires – the elegant social style, based on improvised movements – on the notes of its wonderful music.

What will you learn:
You will learn the techniques to develop posture, balance and weight change whilst building up a repertoire of interesting movements and developing understanding of connection with your partner and the music.

Milonga and Vals (sister dances to the Tango) will also feature – each with their own musical styles and appeal – to have fun with!

How will you learn:
Learn at your own pace, relax and enjoy the classes, there is no exam!
You can attend the classes with or without a partner; no special equipment needed, just smooth soled shoes and a smile!


Here is an example of dancing at a typical Tango West event: elegant, friendly, and relaxed atmosphere. This is the traditional style of social dance that you can learn with us.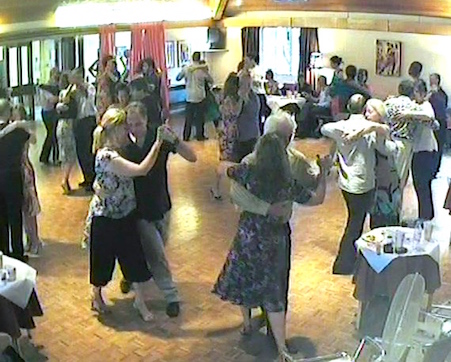 New Beginners always welcome

When:
Argentinian Tango Classes every Wednesday
with instructors Michele and Andrew

Where:
At The Redland Club, Burlington Rd, Redland, Bristol BS6 6TN
class starts at 6.30-7.45pm
plus practice session till 8.30pm

Click here for Map to Redland Club BS6 6TN

Price £8 per class inclusive of free practice at the end
Special Offer: £40 for a block of six classes booked in advance


Five Good reasons to learn Tango –

come along and have fun,
meet new friends,
learn a new social skill
enjoy the music as well as the dance
become healthier and fitter with the pleasure of dancing!

For more information :
Email Michele@tangowest.co.uk
Tel 07981 756965
www.tangowest.co.uk